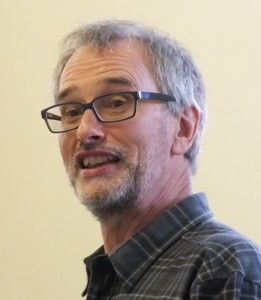 Speakers of Life Essex (SOLE), was founded by Paul Green. He is married to Kate, and is actively engaged with St Mary's Anglican church in Stebbing.
An enthusiast for the Kingdom of God, Paul has spoken at churches throughout the region, at New Wine Conferences and further afield on Richmond holidays.
Paul leads teams at the New Wine School of Prophecy and a ministry team at New Wine Summer Conference.
During the day Paul is Director for a fast-growing remote Internet business and is currently leading an Innovation spin out. If all that was not enough, he is also studying for a masters degree in Kingdom Theology.
There is also a team of seven men and women, not a committee, but rather known as "Guiding Lights", drawn from several different churches and Christian traditions, who both support Paul, help with the running of meetings, activities and with the very necessary admin. of SOLE.
New Wine
Speakers of Life Essex is associated with the North Essex New Wine Area Group and follows a prophetic line modelled by the New Wine School of Prophecy.  We endorse and uphold the values and principles of the New Wine movement.